Leaders in refractive
surgery for nearly 2 decades.
We believe sight is a beautiful thing. Our practice is dedicated to preserving, correcting, and in many cases, enhancing the vision of our patients. The choice to have your vision corrected can be a big decision but at Petelin Vision we believe it is an extraordinarily life changing one.
Our entire team is dedicated to an exceptional patient experience — one that fosters trust and focuses on the individuality of each person and their unique concerns, needs, and of course, their eyes.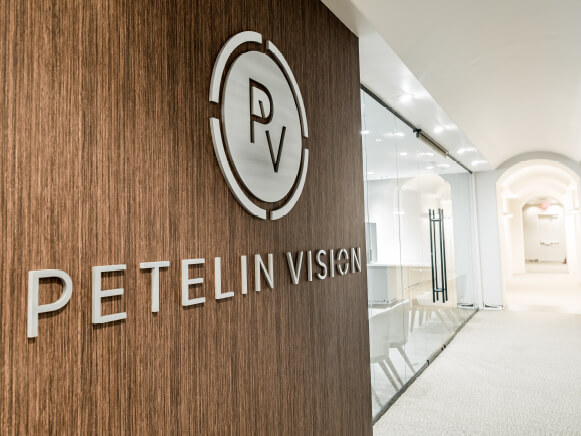 Petelin Vision was founded with a commitment to not only deliver the best possible results to our patients, but to advance the entire field of eye care. As advancements in vision correction technology and technique have come online, Paul Petelin, MD, has been dedicated to being among the first to understand and bring these innovations and their improved results to our patients. Refractive vision correction has come a long way. And Petelin Vision has been right there for every step.
At Petelin Vision, you can trust your eyes to our team lead by Paul Petelin, M. D., voted 13 years in a row as TOP DOC by Phoenix Magazine. Our staff are among the most experienced and respected nationwide many with 12+ years at our practice.
Our philosophy is simple—We're in this together. What that means is your time, your experience, and especially your results, are as important to us as they are to you. From the initial consultation, to the day of surgery, to a routine exam performed years after your procedure, each step of the experience is designed to ensure you feel comfortable and confident in your decision to trust us with your vision. Ready to see results? Schedule your free consultation now.
Ready, to see a world of difference?
Schedule your free consultation.